The Wedding Jam Blog
Memorable Stories from Unforgettable Weddings.
NEW ARTIST: Patrick Nazemi

Say hello to the newest addition to the Wedding Jam roster: Patrick Nazemi!
In an age where it seems almost impossible to become a successful DJ without having made at least one hit tune, Patrick is a rare case. Arguably one of the most driven multi-genre DJ's around, he takes his musical selections from a deep and vast knowledge of great music. Proven time after time, from Mumford & Sons arena tours to countless warehouse raves – Patrick spends more time playing out and perfecting his craft than any other DJ in the game right now.
Born in Los Angeles and raised in the UK, Patrick set off on his merry musical path as the member of a punk rock band in his youth, but he eventually transferred his passion for music into working at events, quickly becoming fascinated with the world of DJing. That fascination led to him learning the basics from one of the promoters he worked for, before picking up his own decks and teaching himself the essentials. He found a natural affinity with DJing, being able to read crowds and becoming a superlative selector seem to have been Patrick's calling.
Incredibly, his first big gig was warming up for the mighty Zane Lowe, who has said of him since:
"Pat, you're fast becoming a liability to have to follow on the decks!"

- Zane Lowe (Apple Music 1 Radio, formerly BBC Radio 1 and XFM)
In 2014, he became headline resident at Ibiza Rocks, one of the island's best-known and most exclusive events. During that first season he played over 100 gigs to well over 50,000 people. His work at Ibiza Rocks has helped to cement his position as a highly regarded all-rounder, as capable of warming up for grime stars like Stormzy and Skepta or bands such as Jungle and The Libertines.
In 2015 he supported Mumford & Sons during their tour of the UK and in 2016 he was hired as resident DJ at Craig David's TS5 parties at Ibiza Rocks.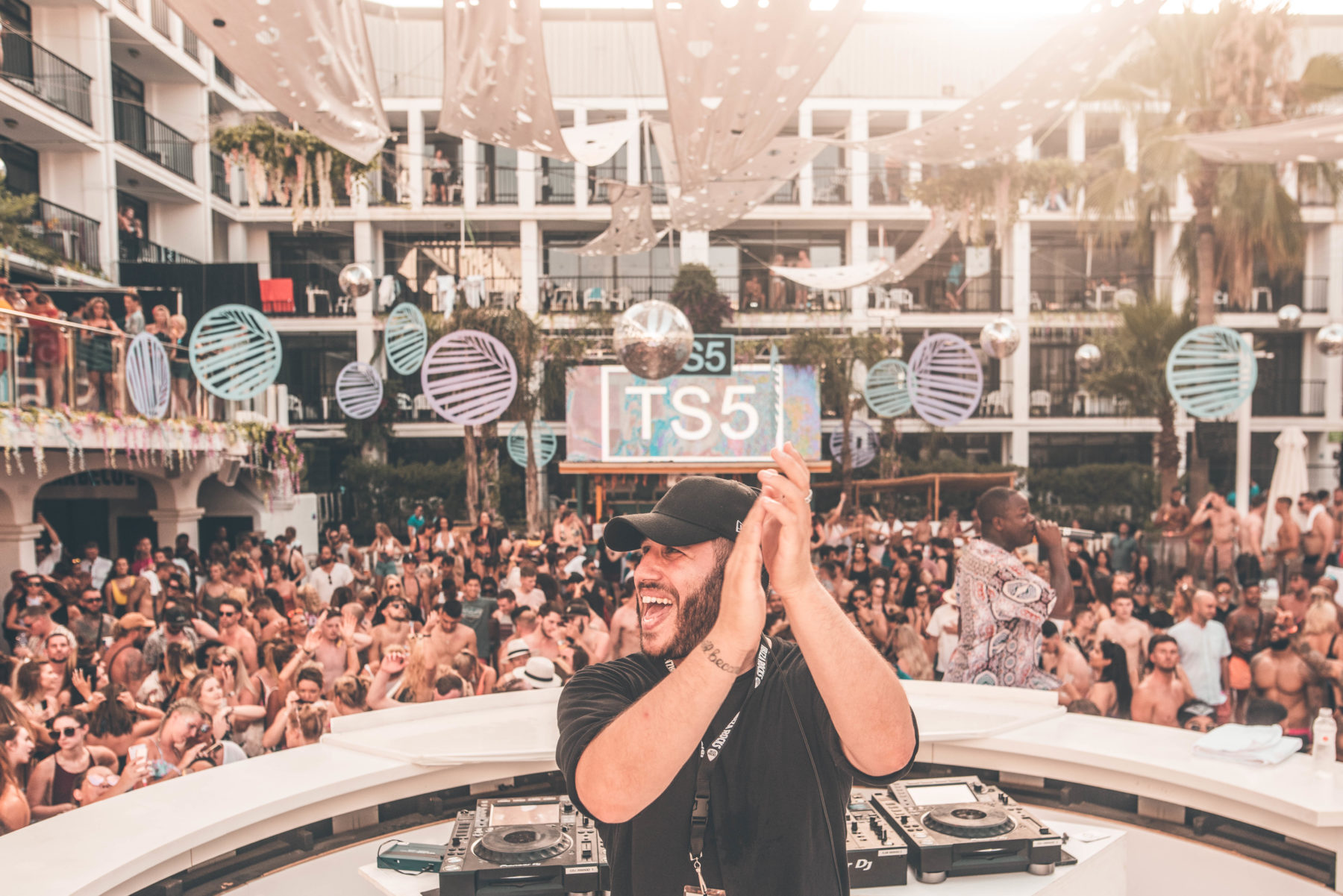 Technically gifted, with a deep musical knowledge and tons of personality, he is a true representation of the art of DJing, who has earned himself universal respect from industry figureheads and, most importantly, the crowds he entertains week-in, week-out...
Patrick's DJ sets are a direct reflection of his own eclectic tastes, showcasing a level of versatility that he feels is slowly becoming extinct. He is as comfortable occupying the commercial end of the musical spectrum as he is in the underground domain.
In May 2016 he was a featured guest on one of the UK's longest running and most respected underground radio stations, RinseFM, where he joined Sam Supplier, another industry fan, who describes Patrick as:
"The most technically talented DJ I've ever seen!"
Outside of his work in Ibiza, Patrick has toured the UK for Propaganda – the UK indie event, as well as Ramshackle, and his own hip hop parties: Brooklyn Zoo. For each event he demonstrates his ability to traverse the boundaries between genres, all done with a deft touch and typically dynamic DJ sets, which show off his technical prowess as well as his selecting skills. He has also played on the big stage at festivals such as Glastonbury, V Festival, Reading plus many many more.

While some DJs prefer to play it deadpan, Patrick hypes up the crowd, getting on the mic to really inject them with energy during each performance. His presenting skills have also been employed by Ibiza Rocks behind-the-scenes, where he hosts their weekly series of video interviews, proving that he is not just comfortable on the ones and twos, but is also pretty nifty when it comes to presenting too!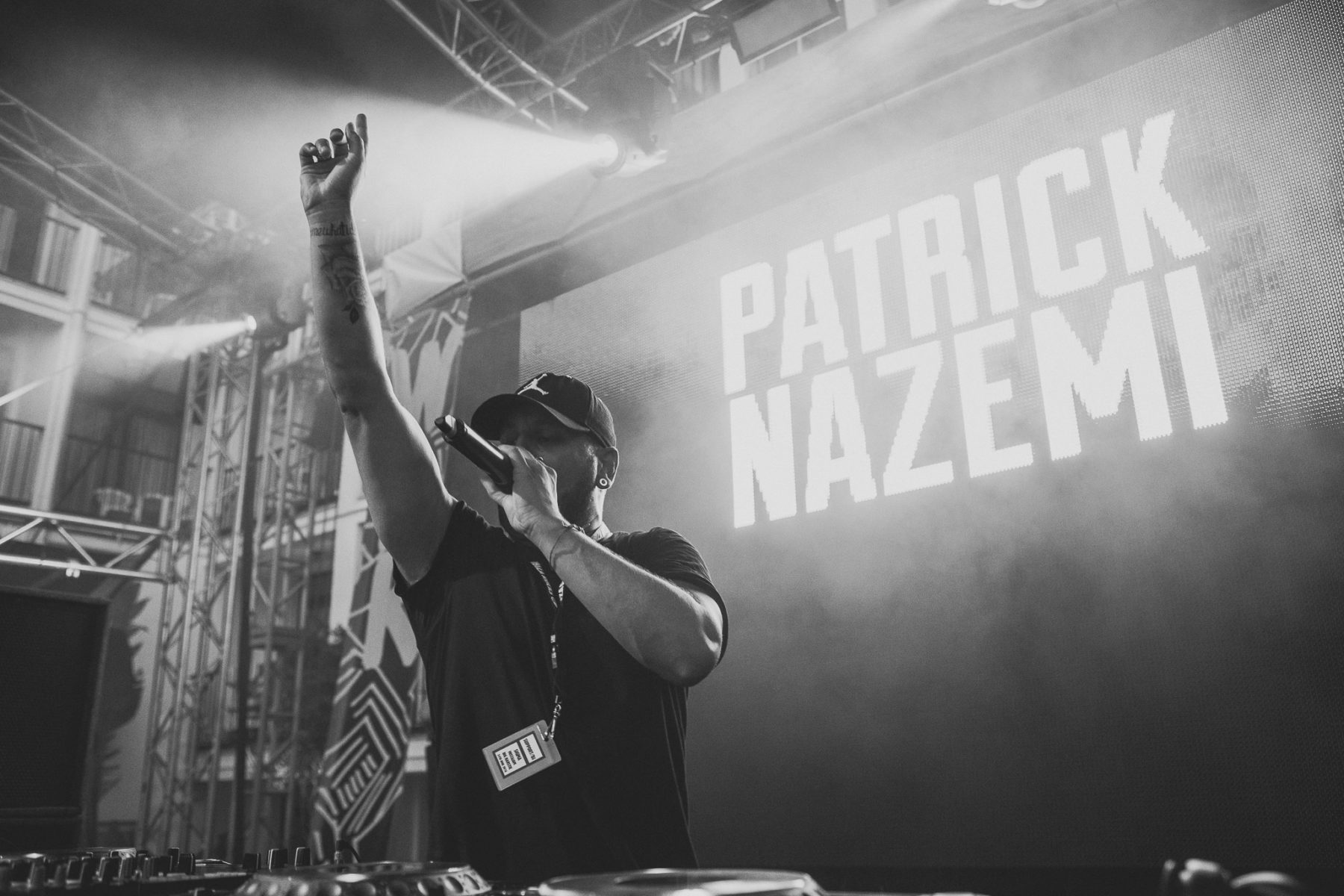 Still ambitious and working towards his next big goal, Patrick is as dedicated to music now as he ever was, full of drive and infectious energy. With a broad range of skills and experience at his disposal, he's a few cheeky steps ahead of most of his peers and is certain to continue making huge strides forward.
Meanwhile he maintains his presence at a long list of events and, of course, a consistently packed schedule of weddings, club nights and private parties across the UK and Europe... phew!
take your wedding or event to the next level - get in touch to enquire about patrick today!